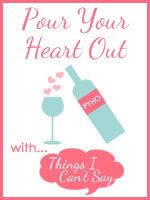 To my two faithful readers,
Please do not stop reading me even though I've taken a hiatus from blogland and probably will not return until after the New year. Things are a little touch right now (can't complain too much though because I know a lot are in far worse situations with this economy). Danny still hasn't found a job and his unemployment ended about a month ago so things are really tight. He does have a couple of good looking prospects though which we're hopeful about. Anyways on to the gratitude...
This Christmas and holiday season could be a lot worse for us but we are so very blessed to have many angels among us. First of all my dear mom who has sacrificed and given us so much. Second our beloved bishop who is so kind to us and helped us so much. And thirdly to a wonderful elderly couple who gave us money for the kids Christmas. And ofcourse there are other angels who have helped us so much in the past. We are so blessed and I am so humbled by all we've received. I am so thankeful for all the wonderful, positive people in my life that help to lift me up when I am down and inspire me when I am uninspired. I am so thankeful that I have the three most beautiful, perfect, healthy kids on the earth and a husband who is a wonderful man who continues to become better all the time. I am thankeful that I live in this great country that allows me the freedom to worship my Beloved Savior without persecution. I am thankeful I can go to bed each night in a warm bed with a full stomach. The list could go on and on but I'm sure you get the point ;)
At the Christmas season I hope we can all have, as the beloved President of my church says, an "Attitude of Gratitude".
I have missed blogging and the friendships there and the closeness of other women who "get" it. I hope I can come back in the New year with some more positive feelings to reflect on my blog. Love to all!