may break my bones and names will....hurt worse!!
I'm comin' in kinda late today cause I haven't really posted in a while and wasn't going to but I read
Ian's PYHO post
and was kinda inspired with an idea (isn't it awesome how blogging can do that) So thanks Ian for the idea
.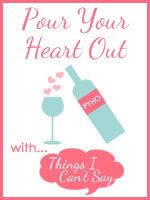 Why do kids have to be so mean? When I was going through middle and high school I had some ignorant comments (and maybe moreso looks) to me cause I was a little different. Fitting in is sooooo important in those years and if you're different in anyway, you get picked on or rude comments or just ignorance. It's not even about looks either. Pretty people get picked on...because maybe they're shy or have low selfesteem. Maybe it's not that maybe they're poor and don't have designer clothes. I've seen both and looking back it's so incredibly immature and hurtful. Did these people have such low self esteem themselves that they needed to belittle others for being different. Comments hurt and even after 18+ yrs. I can still remember how I felt. Ofcourse I don't give any credence to them now but back then being told you're stupid by a peer weighs more on you than if your mom tells you 100 times how smart you are.
I guess my question is why are the parents not teaching these kids better? Yes I know some kids come from wonderful homes and are taught good things and are just plain bad apples; but the majority of kids who tease have no idea how it affects someone else and need to be taught that. Please don't let your kids grow up to be meanies. Teach your children that it's wrong. Maybe some of these meanies would have changed their behaviour had they been taught that it hurts. Sometimes it's not even a matter of meanness but a matter of ignorance.