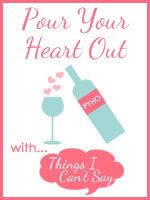 Last week I talked about
My Story
and how I feel that it was a defining time in my life. Shaped who I am today. Whether they be big or small we all have defining moments in our life that shape and define who we are as a person. Sometimes they may be actual moments of decision...a choice that takes us on a different path in life; or they may be periods of time in our life that mold our character.
My illness was definately a "molding character" type of thing for me. I don't think I would be the person I am today or be where I am today if I hadn't gone through that. That was the first major defining time in my life. And the defining was quite gradual it that makes sense?
Other times it was a defining moment. Like when I chose to be baptized in my church. When I chose to move to Utah and get married. When I had each of my children. These are small moments in time but the defining continues throughout life.
There are many many decisions we make everyday that help define who we are. Saying yes to the responsibility of teaching the Gospel even though I really know nothing of the Gospel. Finally deciding to go vist another young mom in my area and getting to know what a wonderful person she is. Deciding that its OK to share myself on this blog and that I am worth getting to know and do have something to offer other people.
So what are the defining moments in your life? Really.....I DO wanna know :)