Shell,
I hope you know how awesome you are for doing this meme. It is so wonderful to read other's heartfelt words and being able to relate to people we never thought we would. Blogging is so wonderful like that. Bringing people together :)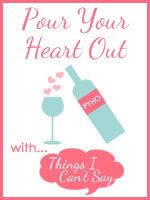 Ok this post is probably gonna be really depressing and full of self loathing and oh poor meisms but I just really need to get it out there.
How do I stop comparing myself? How can I be happy with who I am? With what I can do when someone always does it better?
I'm tired of hearing just try harder. Just be positive. Ok but how? Seriously I honestly don't think I'll ever get to a point where I don't compare myself and that comparing tends to give me a major inferiority complex. Comparing. Every. Single. Aspect of my Life! And then there's looking at it from the other angel which is well look at what you do have compared to people in third world countries and you're healthly beautiful children and so on. I don't wanna hear that cause I do know it and it just makes me feel worse about feeling worse ya know? Maybe I just need to move to a third world country. Someone there is probably more worthy to live in this privileged country than I am.
Please tell me how. I've read so many blogs and just heard about people coming out of a darkness in their life, finding themselves and finding happiness. How? Do you just think your way out of the mess? Or will your way? I tell ya I would do just about anything not to feel this way. I hate it. I'm so appreciative of the advice and kind words I have gotten from so many, I just don't know how to internalize them. And it's not just a funk like many said on another pathetic post I wrote (although I do appreciate your comments). I've felt this way for a long time. I think there's just times when I'm able to push it down farther. Feelings Buried Alive Never Die (ok that's not original it's a book title) But so true right?
Please tell me your secret? I want to know! I don't know exactly how to change??