It's time for PYHO again. My favorite meme! If you haven't tried it...DO!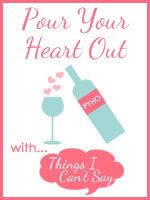 When I finished High School I never really hummed and hawed over what sort of career to go in like many. I always knew I wanted to help people. My problem was I hated school and was extremely shy and after my dreaded high school experience I just wanted a break. The one group of people I was not shy with was the elderly, I seemed to have a knack with them. I loved them and they loved me. I took that year off and worked part time as kitchen help at the care center where I had volunteered for a couple years. Other than my volunteering and working though I was kinda a recluse. My mom and step dad worried about me and my mom pushed me to go into general ed at the community college. Ok if that'll make mommy feel better I'll take a few generals. Ya and it kinda made me feel better too. Anyways during that time I looked at a few different possibilities such as social work, occupational therapist (no way don't go the smarts for that one ) So I ended up taking a personal care attendant course at the same college. It was great. I loved my small knit class. I loved my practicum. I loved the elderly. I took a job as a PCA at a group home for physically disabled adults. Again it was wonderful, I loved it. I even took a couple of the people on outings and spent much of my free time there. During this time I had applied to a recreational therapy program in a city 2 hours south of where I lived (mostly at the RT's insistence where I volunteered because he had gone there also and highly recommended it) Anyways I wasn't even sure I wanted to go if I got accepted. I loved my job. I could soon possibly go full time and just do this for awhile. Nope....as much as I loved it there as soon as I got accepted I knew I wanted to go. Greatest experience of my life (well up until that point :)) Again my practicum's where a highlight. I got to work with physically disabled adults again in this recreation program that went to all kinds of fun places throughout the city. So much fun! Then I got to work in another care center doing fun stuff. Man getting paid to play! What could be better.
So here I am in Utah and after several months of being here (and married) I get a job as a recreation assistant at a care center. Love it! Love! I can't even tell you….so many wonderful experiences! Whoa this post turned out a bit wordier than I planned. :)
These elderly were just so amazing and what an honor it was to just talk with them (even the ones whose minds were partly gone) Still there's so much to learn from them and it's so sad in today's society that these precious angels are often overlooked. There was so much fun and joy there but there was also sadness and loneliness. People who had children never come and visit (even though they lived in the same city). I will always look back at my time there with fondness.
I also wanted to mention my dear grandma who passed away at the age of 96 and share a tribute I wrote for her. My dad thought it was so beautiful that he read part of it at her funeral. I'm so glad because now in a small way I can feel like I participated at her funeral (although I couldn't be there physically)
My Grandma peacefully passed away this morning (the 26th) and I felt like I should record a few of the wonderful memories I have of her and the time we spent together.
My Gram's house was always warm and comfortable and a fun place to be. Warm....that's putting it midly....She very often kept the thermostat at 90 degrees so heat is quite a vivid memory of my Gram's house.
When my brother, sister and I were growing up we spent quite a bit of time at our Gram's. My grandma (who in her youth was dedicated, loving school teacher) had a spare room downstairs with a desk and chalkboard and numerous worldy books. We would play "school" down there. My sister was the teacher, and me and my brother were the unruly students. I don't remember our classes (I'm sure my sister tried to whip us into shape) but I do remember recess. We would run upstairs to the warmth of my Grandma's kitchen (often smelling yummy baking) and she would fix us a snack (and we no doubt would of complained about our "schoolwork") Gee I wonder what my sister did down there while we were at "recess"?? Best part of the schoolday!
My brother and I had quite a few sleepovers at our Grammies. We had a lot of fun playing with her "ancient" toys. She had a indoor lawn bowling set that we quite enjoyed playing with. Cards were a big thing in our family. There were many, many afternoons our Gram would sit patiently and play our "childish" card games; hours on end of Go Fish and Kings in the Corner and once we were older Crib. Yahtzee was a big one too and tons of ......???? that game with the eight colours and you rolled the dice trying to get them all safely home (kinda like an old fashioned version of sorry) One activity though that was so much fun at the end of the day was "babershop". My Gram had her favorite chair that she always sat on and it was big enough for my brother and me to sit on the back or side as to have good access to her hair. We got out clips and combs and rollers and pins. We were quite the hairdressers and ofcourse my Grandma always had to check out her new doo in the mirror. I'll never know how she kept a straight face and told us so nicely how pretty it was. One word: Love.
I had quite the stubborn streak as a child and one evening I got a bee in my bonnet about something my grandma did and I was going to run away. Well I only got to the corner of the block before I turned around again. Ofcourse my Gram welcomed me back with open arms.
Each year at Christmas my Dad would take us kids over to put up and deorate Grandma's Christmas tree. It was a lot of fun putting up her ornaments and old fashioned lights.
So many other wonerful memories that include much Lawrence Welk watching, news paper reading and swapping, gardening in her huge, beautiful back yard, pie crust eating, peanut butter ball eating, going to Swiss Chalet, eating over cooked brocolli (hmmm eating is kinda a theme here) and lots and lots of Crib!!
My Gram was a wonderful woman and I loved her very much. It's always bittersweet when an elderly loved one passes because often the sadness is accompanied with knowing it was a blessing in many ways. We had so many wonderful times together Gram that I will always treasure. I love you Gram. God be with you till we meet again!