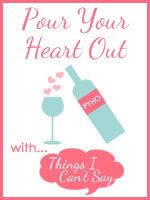 I firmly believe that all our trials are for our purpose. Whether they make us stronger, bring us peace or teach us something we need to know in order to be a better person. Well in some way or another I think I was taught all three in one shot (although I gotta work on that second one)
When I was young, I was struck with a debilitating illness. It took everything from me.
It was a long long road back to recovery (in a way the recovery is still going on) and I do have a lot of fond memories of it. But as I got back into school and the hurtful comments and looks came the questions came. Why me? Then the "could've beens" As I matured though (another ongoing process) I started to see the good that came from it. I was a better person, I had a purpose in life (don't ask me what it is but if I didn't I would have most definitely died or been a vegetable life most people in my situation). Maybe I wasn't that confident, was painfully shy but I had developed other qualities of greater importance. Compassion, Love, Charity, Understanding.
It may take time and sometimes not even in this life but there is always something good that comes from trials.