First of I wanna say Happy 4th birthday to my precious Aria. You know that movie Angels and Demons….lol I think of my Aria :)
I love you more than the sun an moon an stars (as my mom and I always say to eachother) I love that you have a sing songy cute as all get out voice that melts your heart and fits your name perfectly. I love your incredible imagination. I love how you are so affectionate and give me so much love all the time. I love how you and your brother have eachothers backs (hope this continues :)) I love how you call him Esan. I love how you want to share everything with him. I love how you love everyone. I love how you get super excited over the littlest thing. I just love you.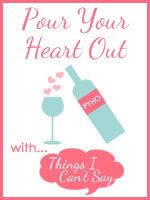 My Dearest Children,
Words could never be adequate to describe a mother's love for her children. You are truly angels sent to my care from a loving Heavenly Father. I am entrusted with your care. What an incredible honor. One that I could never fully live up to. You deserve the world.
Please forgive me for not being the mother you deserve. Forgive me for not always talking as kindly to you as I should. Forgive me for getting frustrated with you and expecting you to act like an adult. Forgive me for not giving you more of myself. Forgive me for not cherishing every single moment I am blessed to have such a beautiful, healthy child. Forgive me for I don't know if I can forgive myself.
I love you with all my heart and more my precious angels and I will never stop trying to be better for you.
Eternally lovingly
Your Mother